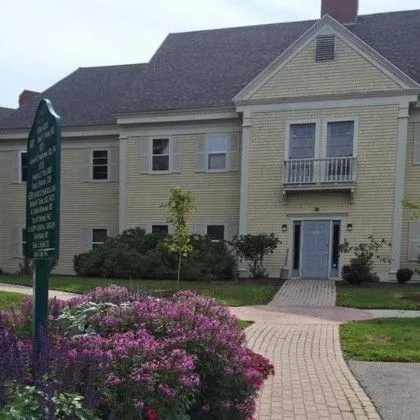 Dr. Solomon
Dr. Greg Solomon grew up in Northern New Jersey. He always had interests in science and chose dentistry as his career path. He attended Muhlenberg College in Allentown, Pennsylvania where he received a Bachelors of Science degree. He then attended Georgetown University School of Dentistry, graduating in 1990. After graduation, he completed a one year residency program at Newark Beth Israel Medical Center in Newark, New Jersey. In 1991, Dr. Solomon moved to Maine to join his uncle, Dr. Frederick Port. They relocated the practice from downtown Bangor to its current location in Evergreen Woods. Dr. Solomon enjoys working together with his wife, Shelly. They have two college aged children. They enjoy traveling and spending time at their camp on Beech Hill Pond.

---
Dr. Jolley
While growing up in Arizona, Dr. Brandon Jolley always had interests in science and hands-on projects. After completing a Bachelors in Biochemistry, he decided to combine these two interests into a career, and pursue dentistry. He attended the University of Colorado School of Dental Medicine where he developed a passion for helping patients feel at ease, while providing the highest quality care. After graduation, Dr. Jolley relocated his growing family to New England, and has been providing care in Bangor since 2017. He was very excited to join the team at Dr. Solomon's practice in the fall of 2021. When not practicing, he enjoys spending time in the great Maine outdoors with his wife and 3 young sons.

---
Office Manager
Courtney
Courtney joined the team in the fall of 2022, with 15 years of retail and healthcare management experience. She enjoys building relationships and working with people to create a positive atmosphere.
She enjoys cooking, baking, crafting, and traveling. She also loves to spend time with her family, especially her two teenage children.
---
Front Desk Receptionists
Kim
Kim joined the team in 2012 and has over 38 years of healthcare experience. She can help with any of your insurance questions or concerns. In her free time, Kim enjoys oil painting, you can see several of her artworks throughout our office. She enjoys walking her dog and of course, spending time with her family and grandchildren.
Holly
Holly has been with Evergreen Family Dental since 2003. She enjoys chatting with patients and helping them find solutions, whether it's scheduling or helping them become new patients. She enjoys taking trips to the coast and spending time with her family.

Shana
Shana is a graduate of UMaine. She practiced dental hygiene for almost 20 years. She joined our front office team in November 2021 and with her dual experience, she provides a unique perspective to our team. Shana's organizational skills are put to good use as she handles all of our incoming and outgoing patient referrals. In her spare time, she enjoys spending time with her granddaughter, her family and her dogs.

---
Hygienists
April, RDH
April is a Maine native with over 16 years' experience as a Registered Dental Hygienist. She loves connecting with her patients and enjoys adapting to the patients' needs in the chair to make them feel comfortable.
Shannon, RDH
Shannon joined Evergreen Family over 23 years ago as a new graduate. She started part time and is now our Full-time Lead Hygienist. Shannon loves working with our patients and helping will all their dental hygiene needs.
Rhianna, RDH
Rhianna is a graduate of UMA-Bangor's Dental Hygiene Program. She enjoys helping with patient education and learning from her patients as well. In her free time, she enjoys spending time with family, gardening, and knitting.
Ann, RDH
Ann has been a Registered Dental Hygienist for 30 years. She loves helping patients keep their smiles healthy and ensuring they are at ease when they come to see the dentist. She has 3 amazing children, loves spending time with them and loves to travel. She enjoys hiking, reading, and listening to good music.
---
Assistants
Shelly, CDA
Shelly came to the practice in 1993 after graduating from the University of Maine-Orono. After being a stay-at-home mom for several years, she returned to the practice full-time in 2016. She has enjoyed watching multiple generations of families grow over the years.
Denise, CDA
Denise has been a dental assistant since 1989. She has worked in various specialties in dentistry but general family dentistry is her favorite. She looks forward to many more years in the dental field.
Michelle, DA
Michelle started as a dental assistant in the Bangor area in 1999. She came to our office in 2017. She loves to help others and takes pride in helping patients feel the most comfortable and taken care of.
---
Sterilization Technicians
Erin
Erin joined our team in 2021 as a new graduate from the University of Maine Augusta. She has enjoyed starting her career with us!
Valerie "Val"
Val worked with Dr. Port and Dr. Solomon for several years as a Dental Hygienist. She retired for a few years but is now back to help our Steri team.